March 2018
---
Cole was born December 21, 2013, with a series of undiagnosed heart defects. He was transferred to Phoenix Children's Hospital, where his mom Charrissa worked as an ICU nurse. This is when Charrissa met Cole, who would soon become her son. A few years later and against all hope and tremendous odds, Charrissa became pregnant with her second son, Asher, also a heart warrior.
Just days after meeting Cole in the Cardiovascular ICU, he was officially put up for adoption. Charrissa and her husband Dave had a serious discussion about whether to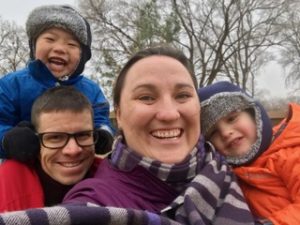 adopt Cole. Charrissa had immediately bonded with him, and was elated to go to work, knowing that he was there. But Charrissa and Dave knew better than most the significance of his diagnoses of Double Outlet Right Ventricle (DORV) and Hypoplastic Left Heart Syndrome (HLHS), and anticipated their inevitable heartache and tough road ahead with each of Cole's future surgeries.
Charrissa is a big believer in signs, and ultimately the signs that the universe was sending her could not be denied. She and Dave felt strongly that Cole was to be in their lives forever. Less than a month after meeting Cole for the first time, Charrissa became a mother.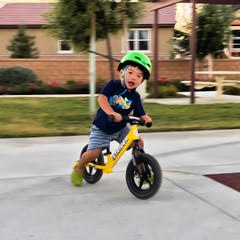 Shortly thereafter, Cole underwent his first surgery at 7 months of age.  Given his unique mix of defects, surgical planning was challenging. However, PCH is a leader in 3D-printing for pediatric cardiac surgery, and thanks to a 3D-printed replica of Cole's heart, the surgery went very well.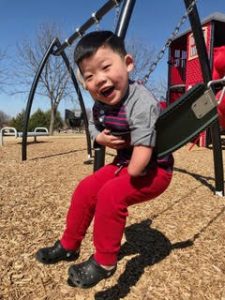 If the signs weren't clear enough for Charrissa in deciding whether she was up to the task of raising a heart warrior, the universe still had some tricks up her sleeve. A little over a year after bringing Cole home, Charrissa was surprised to find out she was pregnant. And yet another surprise – Cole would not be their only heart warrior, as Asher was born with CHD in 2015.
Today, the family is settling into their new home in Texas, and Charrissa and Dave are enjoying their young sons.  Cole will require another open heart surgery in 2018, and hopefully Asher will make it into adulthood before needing his first aortic valve replaced.
---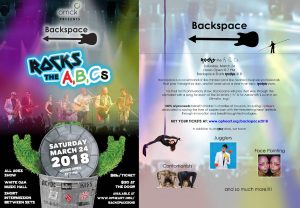 Rock-n- Roll Concert to Benefit OpHeart
Backspace ROCKS the A, B, C's
Saturday, March 24th



White Oak Music Hall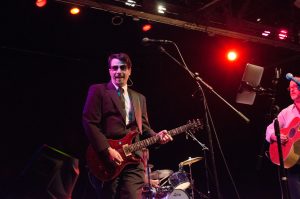 This is a reminder that our big fundraising event is less than 2 weeks away!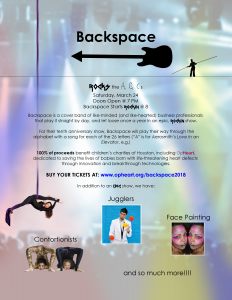 Backspace is a band of like-minded (and like-hearted) business professionals that get together once a year to live out their parallel rocker lives for charity. OpHeart is the organizing charity this year, with 100% of your ticket price going directly to OpHeart!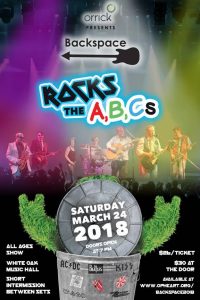 On Saturday, 3/24, Backspace is going to play their way through the A, B, Cs, each artist on their 26-song set list corresponding to a letter of the alphabet.
To celebrate their tenth anniversary, we are making it more fun than ever, with face painting, contortionists, jugglers and more!
Buy your tickets here!
---
---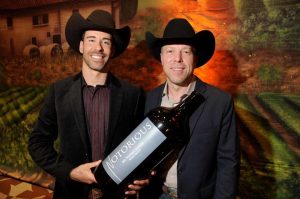 Ryan is a native Houstonian and recovering attorney. After several years of practicing law, Ryan and his husband Ian threw caution to the wind and decided to pursue their dual passions of food and wine.
After training at Le Cordon Bleu and completing their Sommelier certifications, Ryan and Ian took the next leap of faith and opened Nice Winery in Houston. They grow their own grapes in Napa Valley, Mendoza, and Argentina and in addition feature other small vineyards dedicated to sustainable and healthy winemaking. These efforts have led to consistent medaling of Nice Wines, including the 2017 Reserve Grand Champion Best in Show at the Houston Rodeo Uncorked Wine Competition for their Notorious Malbec, an honor for which over 3,000 wines competed.
Despite their incredible responsibilities as small business owners, Ryan and Ian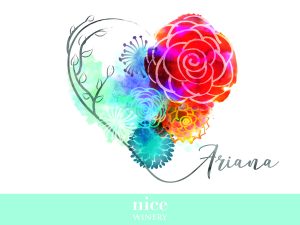 exemplify philanthropy in action. Within a week after the landmark decision of Obergefell v. Hodges was issued by the U.S. Supreme Court upholding gay marriage, Ryan led the Houston Pride Parade as Grand Marshall, an incredible honor and testament to his and Ian's ceaseless advocacy for human rights and equality.
However, their generosity is not limited to causes that affect them personally, and it is perhaps their universal empathy that makes them truly unique. Both Ryan and Ian have given so much of their limited time, vast talents and treasure to OpHeart. In fact, next month Nice Wines will unveil Ariana, a Grenache Blanc and Viognier blend commemorating Ariana's fourth birthday and the beginning of OpHeart.

"I work with a lot of non-profits, and I can say OpHeart is like no other. The mission is truly about saving lives, and their method of harnessing innovation to achieve their mission is so unique and smart. They make the most out of every opportunity and dollar donated. It's a no-brainer."

---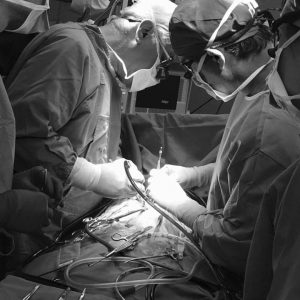 Anyone who has ever tried to find a qualified specialist to treat a particular health issue likely knows that, despite the Information Age in which we live, it is surprisingly hard to find Dr. Right (or even Dr. Adequate) without resorting to the questionable recommendations of distant family or far-removed acquaintances.
For the parents of CHD babies, the life trajectory-changing diagnosis can come without any forewarning, and in the middle of a crisis situation. Congenital heart defects are as unique and singular as each child, and difficulty in accessing reliable referrals to specialists result in "higher morbidity and mortality".*
We have long recognized the need for an efficient, effective and trustworthy referral system to connect families with the best surgeons for their babies and have even designed a rating system to do just that. However, such an undertaking is currently beyond our reach.
In the meantime, we have created a tool whereby families can search key words relating to their baby's diagnosis and identify what surgeons are innovating in the OR. We have created the Identify Your Expert search engine, archiving a searchable database of the programs of and poster presentations at the most recognized, reliable and relevant conferences, congresses and meetings of pediatric cardiac specialists in
the world.
Parents can enter any key words specific to their child's CHD and immediately identify surgeons' self-identified fields of expertise. From there, families can perform standard Google searches to further research relevant doctors and contact them directly.
By designing this relatively simple tool- one step in our referral process- and making it available to families, we are empowering families to be effective advocates and decision-makers for their heart warriors.