Pediatric cardiac surgery is one [specialty] that is really . . . glaring in terms of differences in outcomes.  There are enormous disparities in outcomes. Message one is it's your child . . . and you should be very confident in asking important questions.

Parents should ask, ask, ask, ask, ask all the time.  How many do you do? Who is on the team? What's their training? Objectively, what's their performance?

Show me.
Identifying the Right Surgical Team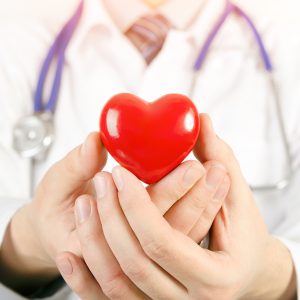 As parents, this seemingly obvious statement strikes a cord. We know that we love our own babies more than any other person on the planet, and that this love puts us in the best position to advocate for our innocent children.
Yet when we are thrust into this foreign world, when we are forced to contemplate the mortality of our babies, we can feel completely overwhelmed, yet, in order to survive, we must conversely abandon our sense of control.
But this doesn't mean that we should relinquish our roles as our babies' advocates and implicitly trust the figure of authority in front of us to be the best person to care for our children.
In fact, our children need us more than ever, and we need to muster all our energy to continue fighting for them.  This moment in time, while a mere blip on our lifelines, is, for our babies, pivotal, life-altering and determinative of their futures. It can define their capabilities, happiness and healthiness.  It may make the difference between a life spent bed-bound, on a breathing tube, or one spent on the courts, fields, slopes and even in the skies.
But the problem isn't just one of confronting our fears and an overwhelming desire to just trust our doctors, it's also one of a lack of information.
Here you will find various resources that can help you determine whether you are at the right surgical center, and even if your surgeon is the best person with whom to entrust your baby's heart- and by extension, your own.
Questions to Ask After a CCHD Diagnosis
(1) Administration
How many cases like my child has your hospital treated? Do you publicly report your outcomes? What are they?
How do your outcomes for this particular repair compare to Boston Children's, Texas Children's, and Children's Hospital of Philadelphia?
Are all members of my child's team board certified?
How many pediatric cardiac surgeons are there?
Do the surgeons treat pediatric patients exclusively?
Do you have a dedicated cardiovascular Intensive Care Unit?
Do you have specially trained pediatric heart nurses, anesthesiologists, and perfusionists?
How many patients are there generally per nurse in the ICU?  What about post-surgery?
How many intensivists are in the ICU during the day?  During the evening?
If you were in my position, where would you take your child for treatment?
(2) Surgeon/Surgical Team
How many times have you performed this specific procedure?  How often?
What are your outcomes?
How do your outcomes compare to the national average?
When was the last time you lost a patient? Why?
Have you ever lost a patient with the same diagnosis as my child? Why?
What is your process for preparing for surgery?  How would you prepare for my child's operation?
What makes my child's case unique?
What are the specific risks in my child's case?
What would you estimate the probabilities of my child are with regard to: (1) complications; (2) follow-up surgery/intervention; (3) survival?
What can we expect after surgery?

Length of recovery time (1) in the ICU and (2) on the floor.
When my child is discharged, will she (1) be on meds, (2) have a feeding tube; (3) have any other special arrangements?
Will there be more surgeries?
What is my child's long-term prognosis?

Who is your preferred post-operative (1) ICU nurse; (2) intensivist/neonatologist?

If this was your child, who would you want to treat her?
(3) Billing
How much is this going to cost?
Can you provide a list of all the possible or likely CPT codes that are used for this procedure?
Who/what procedures/facilities/tests are not in-network?
Is there a social worker or someone that can advise me as to financial resources available?
Other Resources
Outcomes Research
Additional Resources